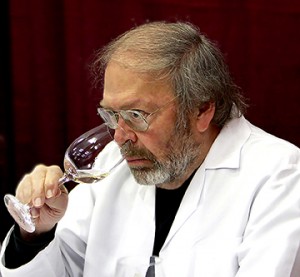 In New Orleans, when the subject is wine and spirits, it is very difficult to leave Tim McNally out of the discussion. He is considered one of the "go to" resources in the Crescent City for counsel and information about adult beverages and their place in the fabric of life in this great city.
Tim's weekly radio program is now entering its second decade of broadcasting in New Orleans, The Wine Show with Tim McNally, is on the air at WGSO – 990AM, every Friday at 5 p.m.
Over the years, Tim has proved to be a master interviewer, putting his guests at ease, and covering tactile and technical information so that even a novice can understand difficult agricultural and production concepts. Tim speaks with winemakers, wine and spirit ambassadors, distillers, authors, people who stage events and festivals, and takes questions from listeners, all seamlessly blended together in a program that is unique in America.
Tim's love of wine actually came about many years ago from his wife-to-be, Brenda Maitland, a noted journalist in her own right, and together they have traveled to the major wine producing areas in the US and Europe, seeking first-hand information about beverages that give us all so much pleasure.
They were instrumental in the founding of the New Orleans Wine and Food Experience, a major and nationally and internationally well-regarded festival of its type. They both continue to be involved with the planning and staging of this multi-venue, five-day event now over twenty years old.
Tim is the Wine and Spirits Editor, columnist and feature writer for New Orleans Magazine; the Wine and Spirits Editor and weekly columnist for www.myneworleans.com; the Executive Editor and monthly features writer for Gulf Coast Wine + Dine Online; creator and editor of his own website, www.winetalknola.com; all in addition to his weekly hosting duties on The Wine Show.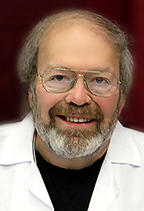 He is also considered one of the foremost professional wine judges in the US, being invited to judge more than 11 wine competitions each year, including the San Francisco Chronicle Wine Competition (the largest competition of American wines in the world, with more than 6,000 entries), the Riverside, CA International Wine Competition, San Francisco International Wine Competition, Atlantic Seaboard Wine Competition, Indiana International Wine Competition, Sandestin, FL Wine Festival Competition, U.S. National Wine Competition, and the National Wine Competition of Portugal.
Tim is a guest lecturer to many local wine and dine organizations, and speaks each year to the senior class in the School of Hotel and Restaurant Management at Auburn University, Auburn, Alabama.
Staying abreast of the news of the wine and spirits world is a passion for Tim, and he is committed to sharing what he knows with his listeners and readers. "Doing something I love, with products that I truly enjoy, created by interesting people, coupling the experience with culinary excellence, and doing it all in the greatest city in America," are the words Tim lives by. It's a good gig.